Our R expertise
With more than 15 years of experience with R language, ArData offers its expertise for anything related to it.
RStudio
We can help you setting up RStudio server, RStudio Connect and Shiny Server within your company. We have experience of deployments with open source versions but also with Pro versions.
Shiny
We are fluent in shiny and would be happy to help you building awsome dashboards.
Packages
We are often providing to our customers analytics and software as R packages. This makes deploiement and maintenance easier for everybody. Our R packages can be integrated in your environnement seamlessly.
Audits
We have experience in conducting audit of your computing platform and can provide you a clear idea of what is good and what should be improved.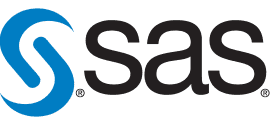 Migrations
We can help you migrate from SAS to R, from java to R and any other migration to R.
Leave us a message and we will get back to you: